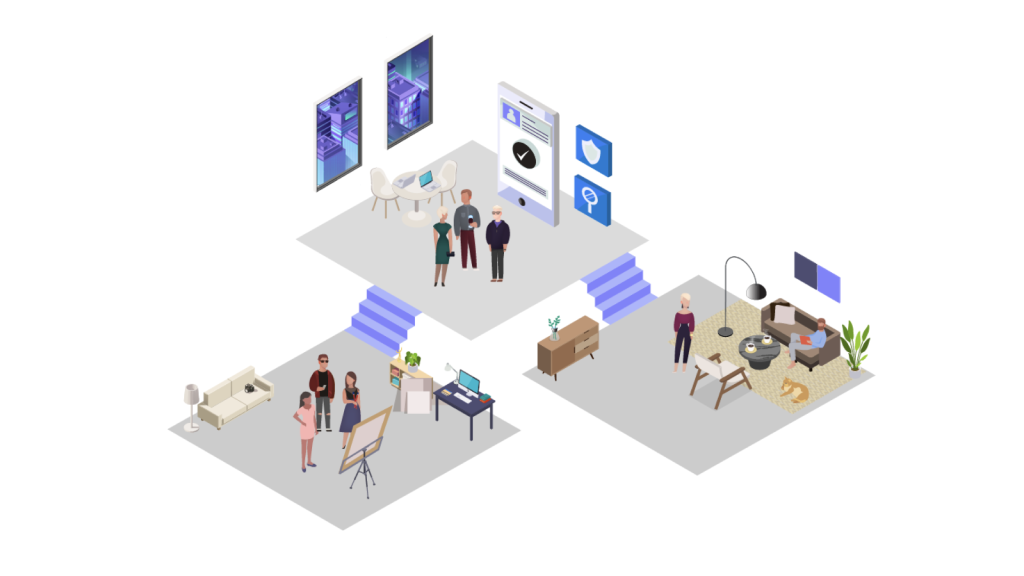 Services for Galleries and Artists
Bringing an Art Business online is challenging – we created a unique service that combines tools to showcase and sell your art in a single platform.  Our subscription-based services allow you to tap into our advanced infrastructure so you never have to worry about website maintenance, security measures, AML compliance and GDPR again. 
Read on to learn how we set your business up for success. 
Would you like to spend more time on building client relationships, artist discovery, art fairs and logistics? With Aesir Fine Art, you can focus on all that and much more. While the internet opens up new opportunities, it is relatively difficult to sell art works online. Buyers expect an experience that differs from a regular online shop. Fine art is an asset class of its own and should not be sold like a product. In fact, it has more in common with real estate and transactions involving art should be treaded in a similar way.
In recent years, cyber crime and regulatory changes such as the introduction of data protection laws (GDPR) and stricter Anti Money Laundering Laws (AML) have made it more difficult for art businesses to have a website that is compliant.
With our Gallery Subscription, you can give buyers the experience they deserve while staying safe and compliant. We showcase your artworks in curated online showrooms and support escrow-secured payment via our custom-built listing tool.
In addition to that we offer marketing and PR related services as an add-on to the aforementioned subscription. 
Sign up today or contact us for any questions!
---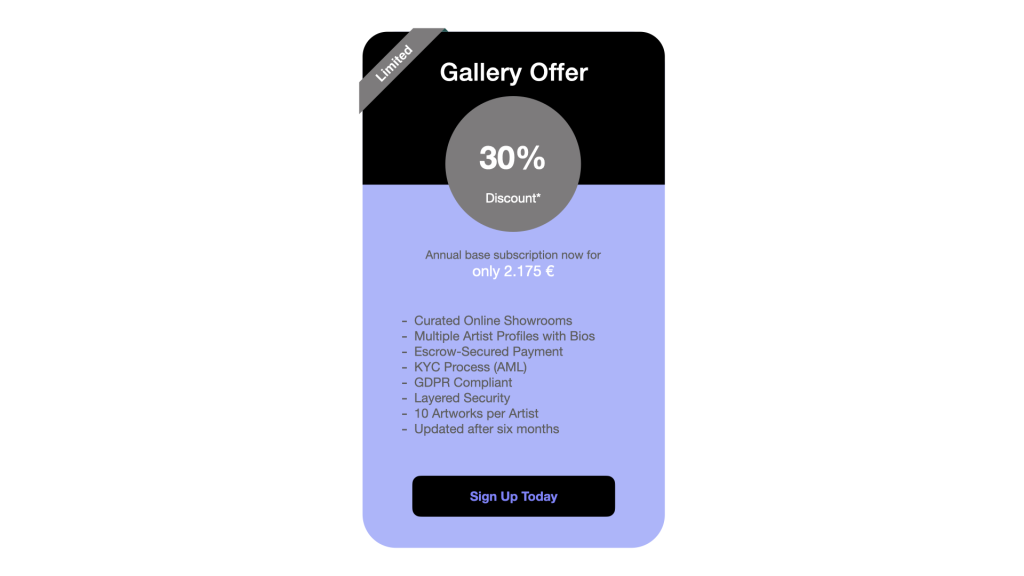 *Artist Profiles cost 25€ per Artist per month and are not subject to discount.
Artists
Welcome to Artist Service Plus, the ultimate solution for visual artists looking to take their careers to the next level. As an art advisory firm, we understand the challenges that artists face in today's competitive art market. That's why we at Aesir Fine Art have created a new type of service that caters to all of your needs as an artist.
The Artist Service Plus Subscription is a game-changer for artists looking to showcase their work online. We provide you with an artist profile including a curated online showroom, the perfect platform to display your art to potential buyers and collectors. You can safely and securely sell your art through our platform, as we offer a secure payment option via an escrow provider, ensuring trust between you and your buyers.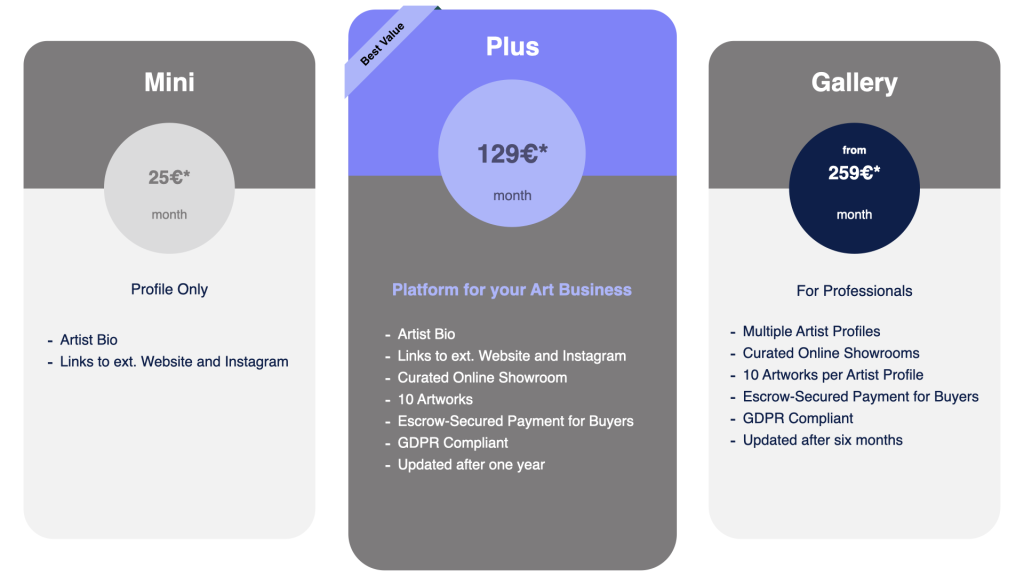 *All prices excl. VAT. Quarterly and annual billing only. We offer a 20% discount on annual subscriptions outside of special offers and seasonal offers. Artist profiles for the Gallery Subscription cost 25€ per artist per month and are not subject to discount.
Sales & Marketing Add-ons
We offer a wide range of additional services to help you with sales and marketing-related tasks. Our team of experienced professionals will provide you with personalised attention and guidance every step of the way. We'll help you develop a strategy to reach your goals and work with you to create a tailored marketing and PR plan to connect you with the right audiences.
At Aesir Fine Art, we are committed to helping you succeed in the art world. We understand the challenges that artists face in today's competitive market, and we're here to set you up for success. Let us help you take your career to the next level. Sign up for our Artist Service Plus Subscription today and start showcasing your art to the world!
For any questions contact peter@aesirart.com